Powerful, Field-Tested Events
Are you looking for innovative, widely field-tested, proven ways to team build and facilitate diversity/inclusion and orientation activities that will break down barriers, build community, and create a more harmonious and compassionate campus or work environment?
Keep It Real Inclusion Workshops
An interactive experience & celebration of diversity, inclusion and multiculturalism. The original exercises used in the workshop are designed specifically to your needs, in order to achieve YOUR desired goals and outcomes!
Train the Trainer Workshops
After a consultation, Leslie will structure the workshop to meet your expressed needs. From one and a half hours to a full day, Leslie offers an assortment of original exercises she has created as well as decades of facilitation experience. 
The Keep It Real Consultation
Learn how to facilitate your own Keep It Real Inclusion workshops; either on campus, or in your organization, school or community. Consultations also serve as a means to discuss strategy on how to promote inclusion through innovation within your milieu.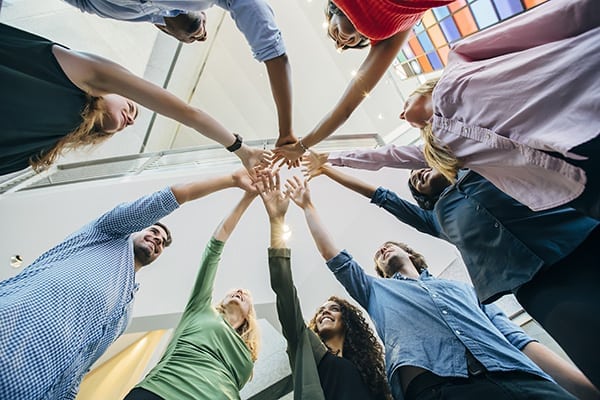 Inclusion Workshops Are the Ultimate Connection Workshops
Unscripted, powerful field-tested events that quickly create deep connections and build lasting community among participants.
These workshops make programming on diversity and inclusion, as well as orientations extraordinarily fun and easy. We guarantee that those who don't know one another (and might never engage with one another) will form genuine transparent connections, and all will grow closer in understanding and empathy.
Leslie has been facilitating Diversity & Inclusion and Orientation workshops on college campuses , in high schools, and in organizations nationwide for six years.
She has been working with youth, young adults and adults for decades. Leslie has also been a keynote speaker, and served as a Department of Defense Reintegration speaker nationwide for two years.
Leslie's model and proven goal is to provide Keep It Real workshop participants with the confidence and ability to facilitate their own Keep It Real game workshops, so this can be an ongoing sustainable practice.
All participants will completely understand:
The objectives of game play
How to facilitate and explain game play
How to structure their specific icebreakers and exercises to their specific and individualized topics and needs.
Facilitation and communication skills
How to use the facilitation guide as well as all of the icebreakers and exercises